Nederland Veterinary Hospital
Providing small animal care in Western Boulder County
Nederland Veterinary Hospital's Small Animal Practice
Yearly Physical Exams and Vaccinations
Spay/Neuter
Surgical and Dental Services
Acupuncture
Chiropractic
Euthanasia
Full Inhouse Lab Services
3D Digital X-Ray – Our on-site digital x-ray equipment provides high-quality radiographs to aid in the diagnosis of many disorders
Dr. Susan Ornitz, Veterinarian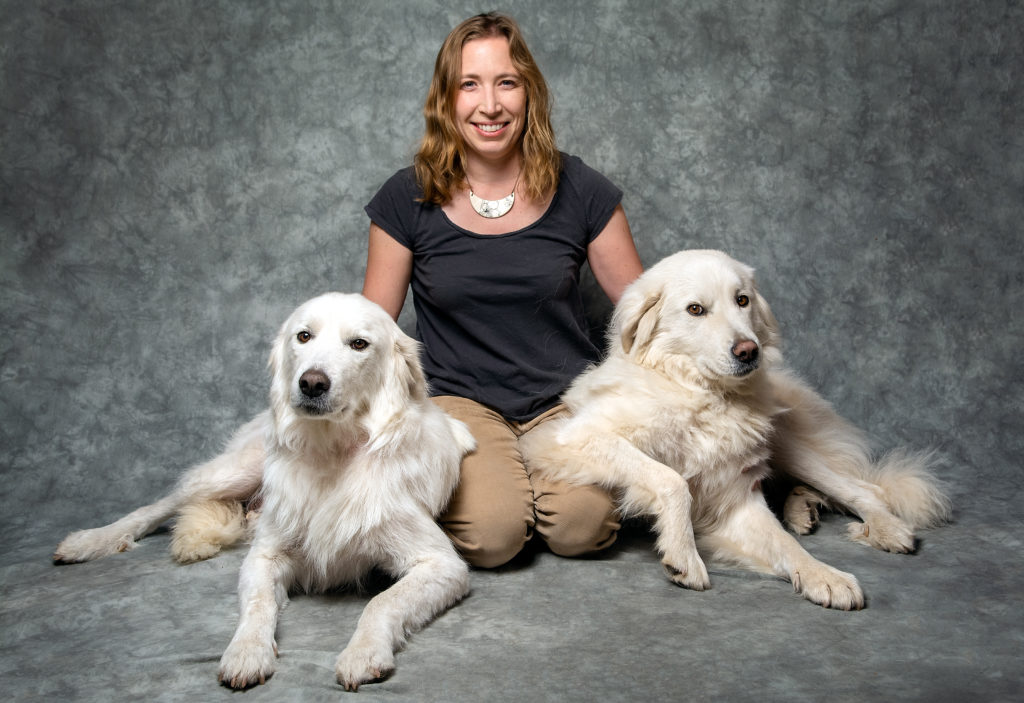 Dr Susan Ornitz was raised in Kentucky and Tennessee. She started her undergraduate work at Western Kentucky University, but transferred to Colorado State University to finish up and apply to veterinary school. After graduating from Colorado State University with her Doctor of Veterinary Medicine degree in 2007 she moved to western North Carolina to work in a small mountain town for four years. Missing Colorado too much, she moved back in 2011. Feeling like something was missing in her practice, she attended CSU's Medical Acupuncture for Veterinarians course and then Options for Animal's Animal Chiropractic course. Dr Ornitz works at the Nederland Veterinary Hospital full time. She lives at 8700 feet with her husband and stepson, along with 7 dogs, 4 cats, 3 goats, and a bunch of chickens. She loves to hike, ski, paddle board, garden, and read, but really just be outside!
Dr. Pam Scudder, Veterinarian and Veterinary Acupuncturist
Pam graduated from Purdue University in 1995 and was certified in medical acupuncture for veterinarians in 2004 through CSU. She has experience in photobiomodulation and canine massage. Sage and Georgia are pictured in the photo.
Dani Dillon – Practice Owner/ Veterinary Technician
Pamela Dumont – Lead Veterinary Technician

Stevie Ames – Veterinary Technician
Lauren Clark – Receptionist and Veterinary Technician
Jennifer Travers – Veterinary Technician
Greta Balzer – Veterinary Technician
Rachel Schaub – Receptionist
Dani Dillon, Practice Owner and Veterinary Technician
Dani grew up on a farm in Vermont and started showing dairy goats in 4-H when she was 5 years old. At the age of 7 her interest turned to dogs and she began a successful career handling show dogs in the US and Canada. Dani began working at the Nederland Veterinary Hospital as a volunteer in 1996. When she is not caring for her community and their animals, Dani enjoys spending her time hiking, biking and horseback riding with her son.
Pamela Dumont, Lead Veterinary Technician
Pamela grew up outside of Philadelphia, PA and moved to Colorful Colorado in 2009 where she began her studies in veterinary technology. After spending several years in the mountains of Gilpin County, she moved to Denver and gained experience in emergency and shelter medicine.
Seeking a quieter place to raise her two children, Pamela came back to the Peak to Peak region and joined the amazing team at Nederland Veterinary Hospital. She enjoys reading, writing, playing music, and taking her son and daughter on exciting adventures in this beautiful state!
Stevie Ames, Veterinary Technician
Lauren moved to Colorado from California in 2017 looking for a change of scenery. Once here she adopted her first dog and found herself spending more time in Nederland than not and made the move from Boulder. She got her bachelors degree in biology and has a certification in human nutrition but has since found an interest in working with animals. She is enjoying life in Nederland, hiking with her pup and connecting with this wonderful little community.
Rachel Schaub, Receptionist
646 Highway 119 S, Nederland, CO 80466
© Nederland Veterinary Hospital