Nederland Veterinary Hospital
Providing small animal care in Western Boulder County
Nederland Veterinary Hospital's Small Animal Practice
Yearly Physical Exams and Vaccinations
Spay/Neuter
Surgical and Dental Services
Acupuncture
Chiropractic
Euthanasia
Full Inhouse Lab Services
3D Digital X-Ray – Our on-site digital x-ray equipment provides high-quality radiographs to aid in the diagnosis of many disorders
Dr. Daiquiri Ahart, Veterinarian
Dr. Daiquiri Ahart has been working with us since the fall of 2015. Dr. Ahart received her bachelors degree in Animal Science in 1985, and her Doctor of Veterinary Medicine in 1989, both from the Ohio State University. Dr. Ahart moved to Colorado in the summer of 1990, after working a year in a mixed animal practice in Wisconsin treating dairy cattle, horses, dogs and cats. Her first year in Colorado, she worked in the Vail Valley treating horses. Since 1991, Dr. Ahart has been helping dogs and cats on the front range, and enjoys small animal medicine, surgery, and dentistry; and helping people make the best decisions for their pets. When not working with animals and spending time with her daughter, Dr. Ahart loves skiing, hiking, and taking pictures in the Colorado mountains.
Dr. Susan Ornitz, Veterinarian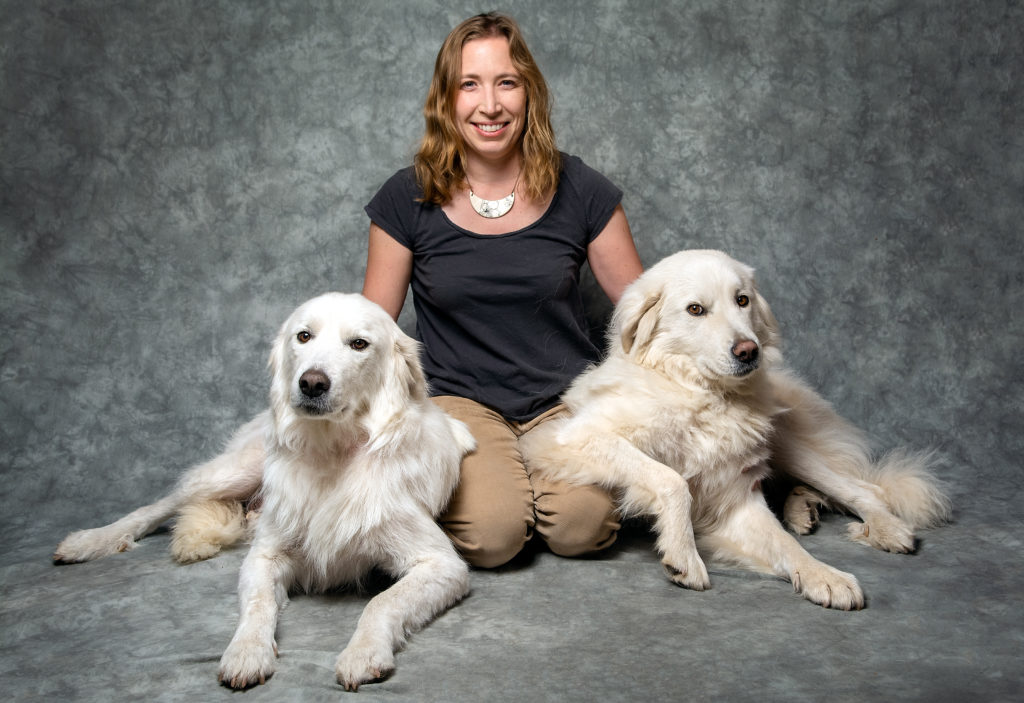 Dr Susan Ornitz was raised in Kentucky and Tennessee. She started her undergraduate work at Western Kentucky University, but transferred to Colorado State University to finish up and apply to veterinary school. After graduating from Colorado State University with her Doctor of Veterinary Medicine degree in 2007 she moved to western North Carolina to work in a small mountain town for four years. Missing Colorado too much, she moved back in 2011. Feeling like something was missing in her practice, she attended CSU's Medical Acupuncture for Veterinarians course and then Options for Animal's Animal Chiropractic course. Dr Ornitz works at both the Nederland Veterinary Hospital and the Lyons Veterinary Clinic. She lives at 8700 feet with her husband and stepson, along with 7 dogs, 4 cats, 3 goats, and a bunch of chickens. She loves to hike, ski, paddle board, garden, and read, but really just be outside!
Dr. Pam Scudder, Veterinarian and Veterinary Acupuncturist
Pam graduated from Purdue University in 1995 and was certified in medical acupuncture for veterinarians in 2004 through CSU. She has experience in photobiomodulation and canine massage. Sage and Georgia are pictured in the photo.
Dani Dillon – Practice Owner/ Vet Tech
Kate Schlosser – Receptionist
Ginger Baer – Receptionist
Melissa Kluck – Receptionist
 Haley O'Donovan – Vet Tech
Kirsten Lederman – Vet Tech
Jennifer Traver – Vet Tech
Greta Balzer – Vet Tech
Dani Dillon, Practice Owner and Vet Tech
Dani grew up on a farm in Vermont and started showing dairy goats in 4-H when she was 5 years old. At the age of 7 her interest turned to dogs and she began a successful career handling show dogs in the US and Canada. Dani began working at the Nederland Veterinary Hospital as a volunteer in 1996. When she is not caring for her community and their animals, Dani enjoys spending her time hiking, biking and horseback riding with her son.
Melissa Kluck, Receptionist
Melissa's home town is Colona, Illinois. She graduated from Black Hawk College in 2005 with degrees in Equine Science and Horse science technology. After college she worked at a veterinary clinic in Moline Illinois for several years before pursuing a career in Real Estate. Two years after becoming a broker, she moved to Lakewood Colorado. Melissa moved to Black Hawk in February of 2018 and started working part time at Nederland Veterinary Hospital soon after. She enjoys hiking with her dogs, kayaking, playing roller derby, working with her horse and continues to work as a Realtor in the afternoon and weekends.  
Kirsten Lederman, Vet Tech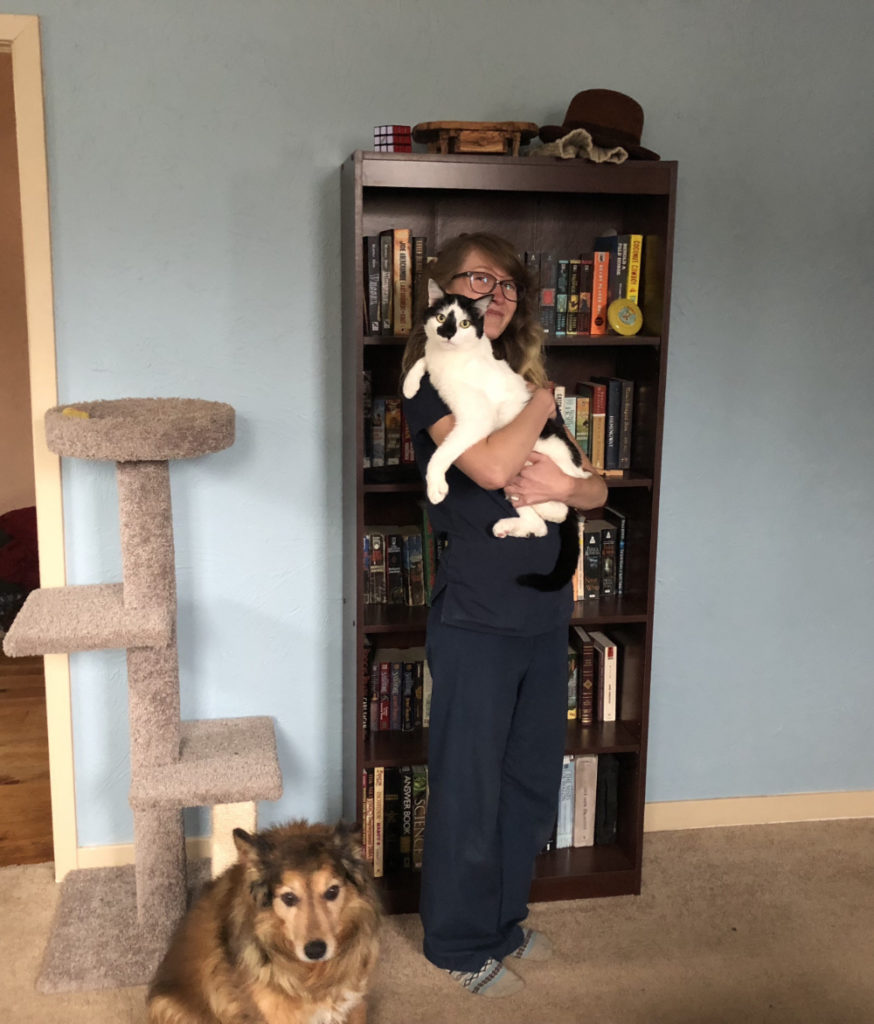 Kirsten was born and raised in Miami Fl. She has always had a passion for the caring of animals since she was a little girl. Since she was old enough to work she took up jobs training dogs, grooming, and assisting veterinarians. When she moved to Colorado in 2016, she immediately applied to work at The Nederland Veterinary Hospital and has been working there ever since. Everyday she is reminded of how lucky she is to live in this little town surrounded by an overwhelming sense of community and beauty.
Haley O'Donovan, Vet Tech
I moved to Nederland in June of 2016, sight unseen! I was born and raised in southwest Florida. I attended Pensacola State College and received an Associates in Science in Zoo Animal Technology. During my program I was fortunate enough to work with a wide variety of domestic, exotic and wild animals. After college I discovered my interest in the medical field. I have been a vet tech and receptionist for the past 6 years. Animals are my passion, I can't wait to meet yours! I enjoy spending time with my family exploring the outdoors. 
I am a 15 year resident of Nederland, having moved here after completing my degree in Art History.  I have worked at Nederland Veterinary Hospital since June of 2017 and have come to love not only the opportunity to work with animals and the great staff but also the opportunity to get to know this amazing community even better.  I am grateful for the opportunity to be helpful to the animals and humans of our beautiful little town.
646 Highway 119 S, Nederland, CO 80466
© Nederland Veterinary Hospital